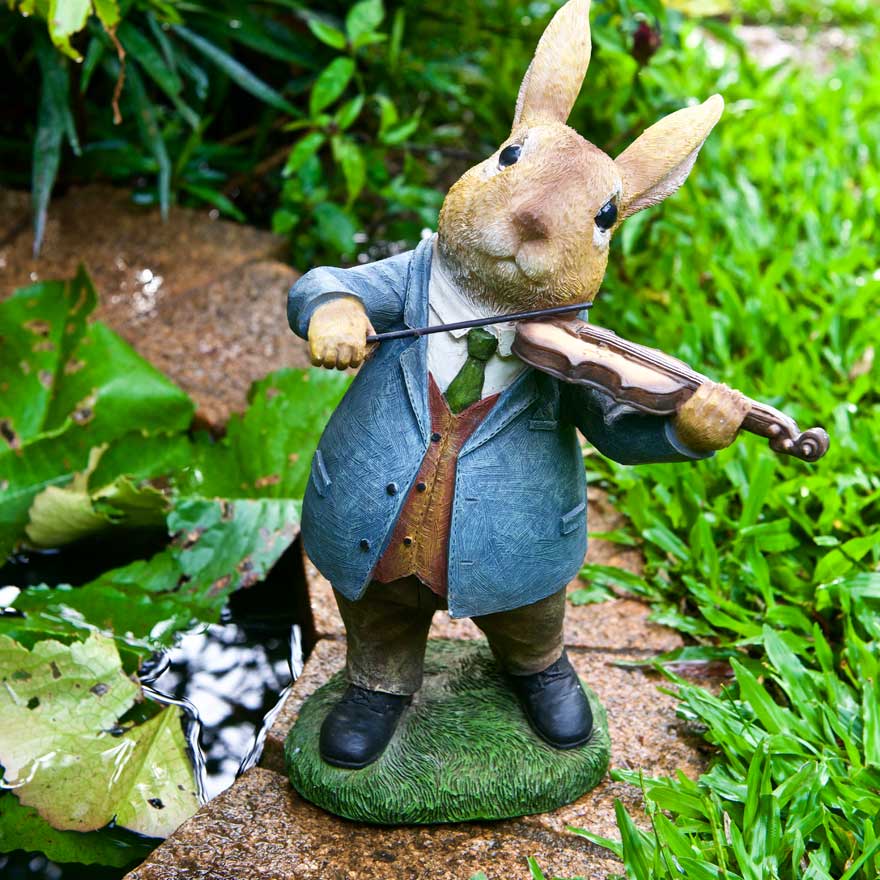 "Allow me to play some soothing tunes on my violin", Mr Musical Rabbit; the Violinist is all set for his outdoor concert in your very own Garden!
Enjoy a lunch date in your garden with good music and food..he will also be very excited to have some company.
Ideal for balcony decor, entry passage decor, room decor, powder room decor, desk decor.
Find him more friends from our collection of Isaaka weather resistant Indoor and Outdoor Decor Figurines.
Material: Polyresin
Dimensions: 20.5x16x31.3cm