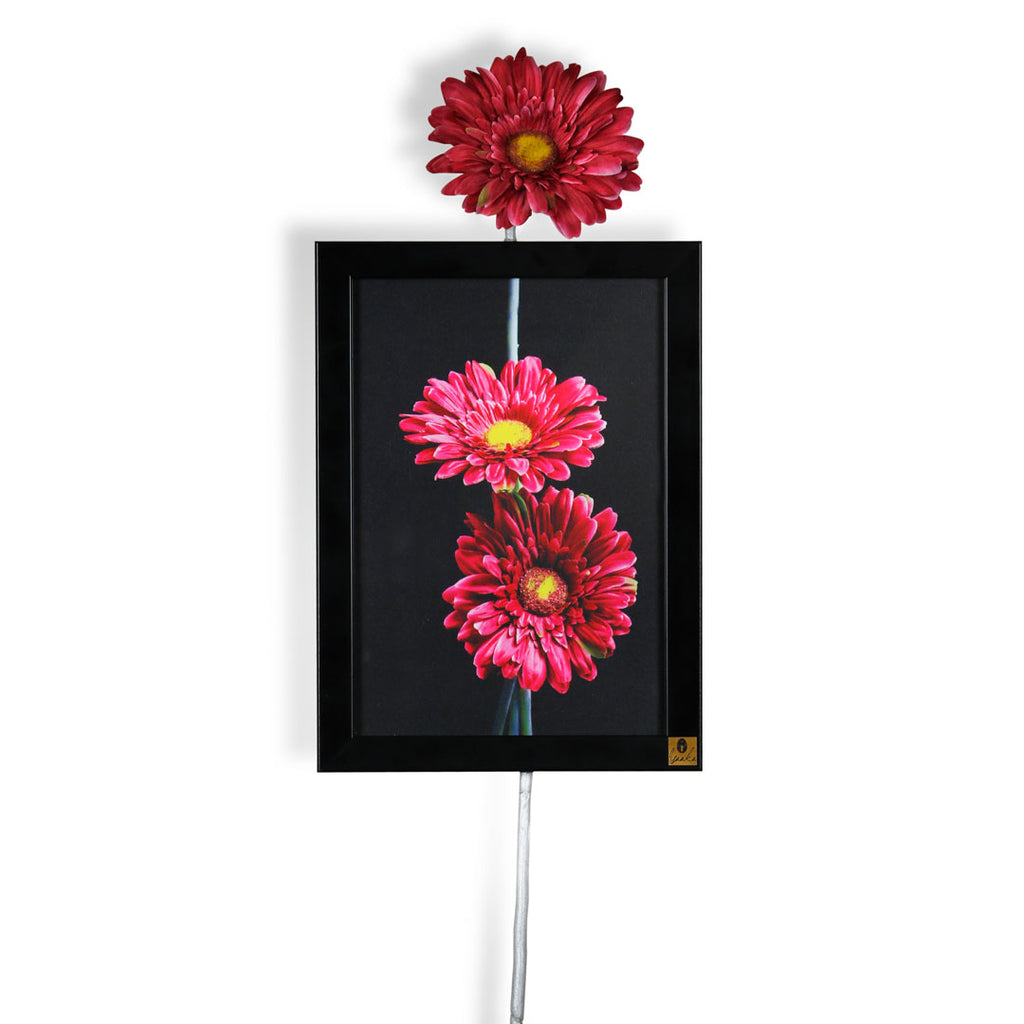 Gerbera 3D Wall Art | Collection Roha (Sanskrit for blossoming of flowers and prosperity)
Looking for something romantic for your bedroom walls? This beautiful dark pink color wall art is a do not miss piece. You can pair it with the Horizontal set or put it as a single piece!
This will also be an innovative gift.
Dimension: H 22" W 8" D 2" (height, width, depth)
3D component: Artificial Gerbera Pink flower
General Care: Wipe with a wet cloth
Assembly: None required. Simply put a nail in the wall and hang it up