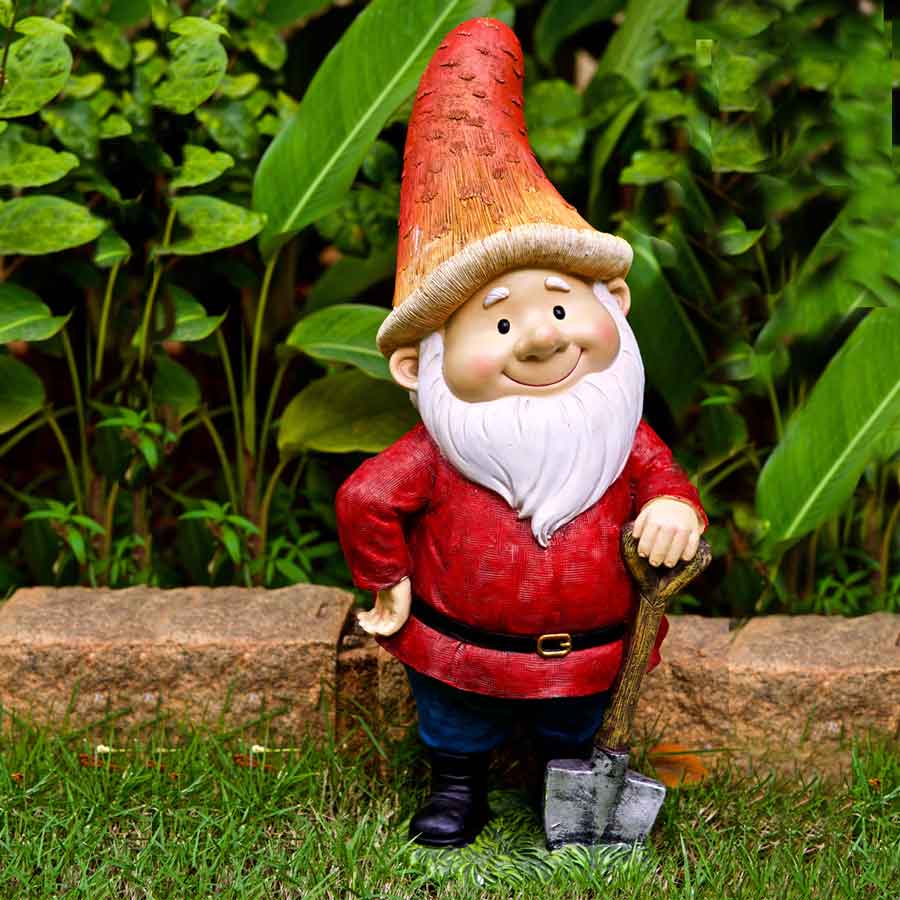 SECOND PRODUCT: this product has been hand-made and due to hand-making, there have been imperfections in few pcs.It is still lovely to use however it did not make the cut for the first lot and hence called SECONDS PRODUCT and on sale. There will be visible issues in the finishing (for eg, small paint chip-off marks, small paint scratches and small irregularities on the face)
The saying old is gold holds a lot of weight. Especially when we have such wise and old gnomes in our Garden keeping it safe and full of luck!
Tip: pair him with Sack Gnome or Standing Elf Gnome and you will have a Gnome Garden Party!
Material: Polyresin
Dimensions: 17x14x39.5cm