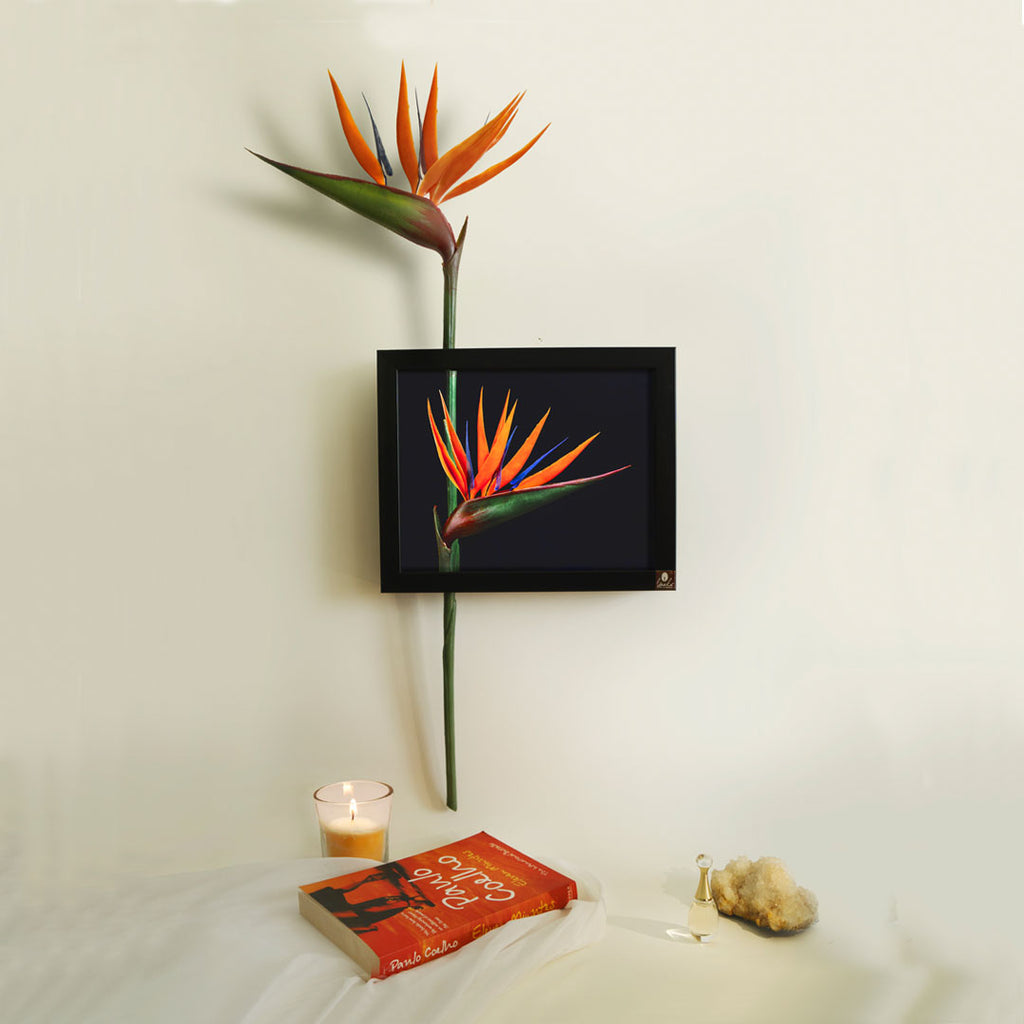 Collection Roha | Sanskrit for blossoming of flowers and prosperity
The Bird of paradise flower indicates joyfulness and paradise, as well as anticipation and excitement. This wall art is our all time favorite because of its bright orange colors. The wide arrangement of this artificial wall art piece will cover a good space on a bare wall and will be the highlight of a room!
The bird of paradise represents faithfulness, love, and thoughtfulness — making it the perfect romantic gift.
TIP: The bird of paradise is the official flower for a ninth wedding anniversary present!
General Care: Wipe with a wet cloth
Assembly: None required. Simply put a nail in the wall and hang it up
3D component: Artificial Bird of Paradise flower
Dimension: H 22" W 17" D 2" (height, width, depth in inches)