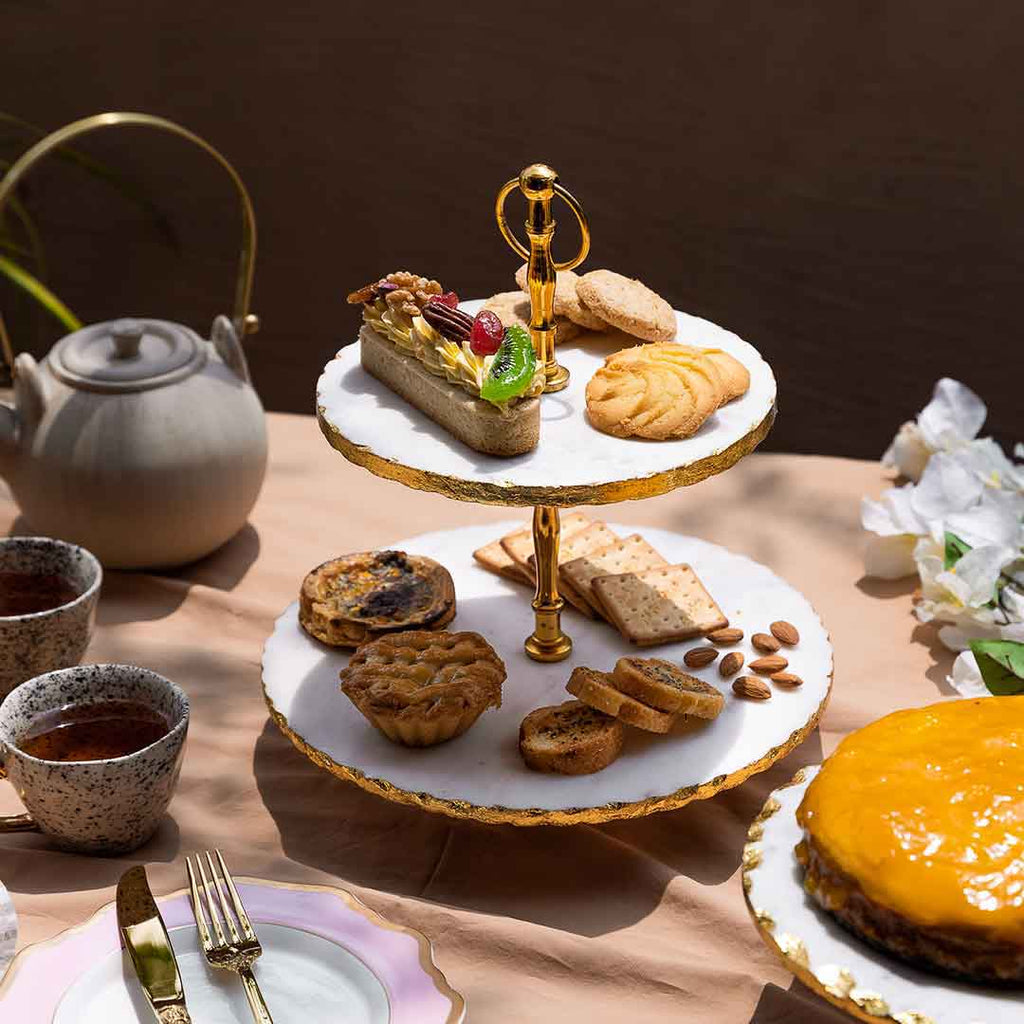 This is the ultimate two - tiered marble stand for the plating lovers & hosts!
Use this piece when hosting an afternoon tea to display the cute tapas and desserts or use it as a Vanity stand for your daily essential skin care products or double it as a tea cup stand or as a decor stand or as a ... you get the point!
Clara gives you endless options to display and flaunt your styling and hosting skills for yourself and for your guests.
Material: gold textured marble with gold plated metallic dividers.
Care: this piece can be assembled easily allowing for easy storage options. Unscrew the dividers and remove the plates. Hand wash the marble plates carefully with mild soap if using for food (do not scrub the gold textured border). If using for decor or as a tea-station, wipe with a dry cloth.
Dimentions: Top Plate 23cm Dia, Bottom Plate 30cm Dia, Total Height 32cm