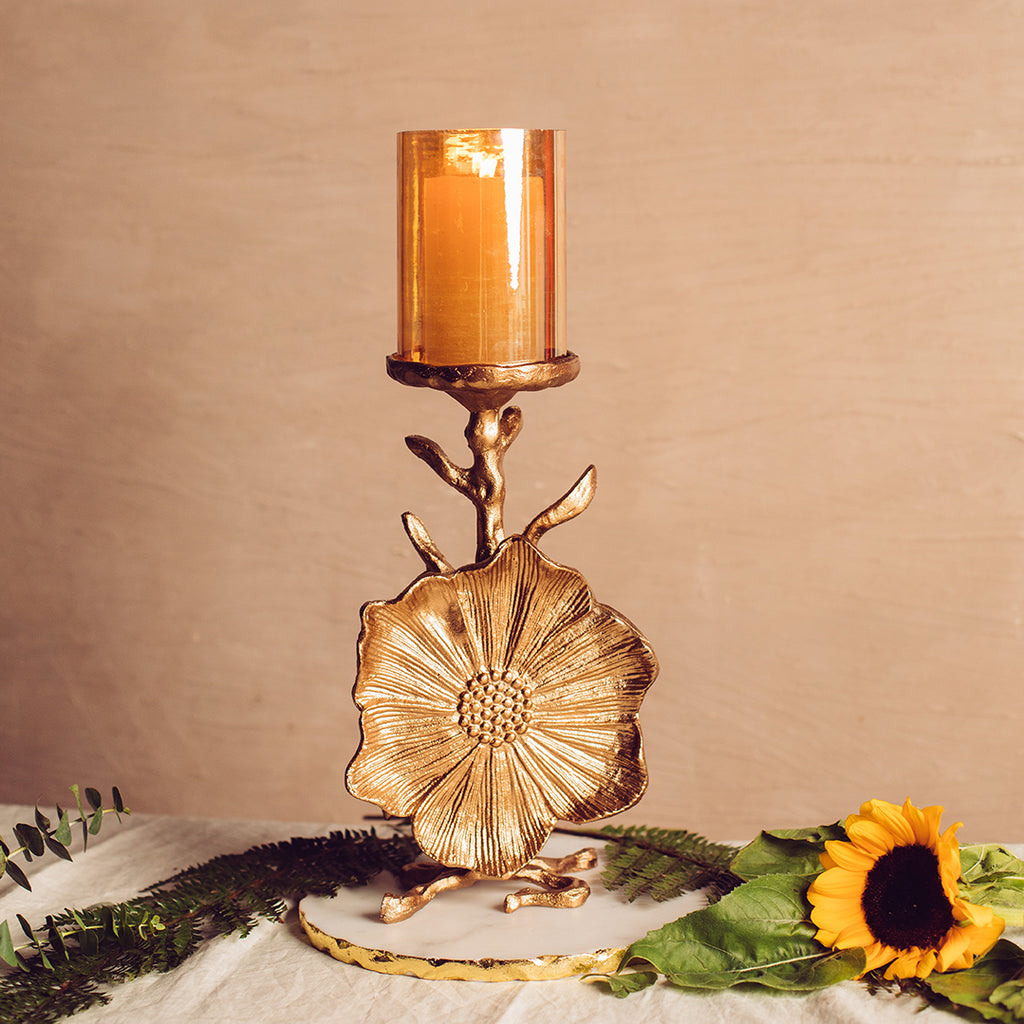 A statement piece on its own and a candle holder that resonates a mix of Boho Chic, Contemporary and even Victorian.
Ideal for Table Styling, Console Styling, Decor and for gifting.
Candle Holders are handmade. Slight unevenness in the finish is an expected part of the manufacturing process and should not be considered a flaw.
The Candle Holders are photographed in natural light and undergo very little image correction. However, there might be a slight colour difference between the product you see on a screen and the one you receive.
Material: Glass and Metal
Dimensions: 18x10x46cm
Care: Wipe with a dry cloth.