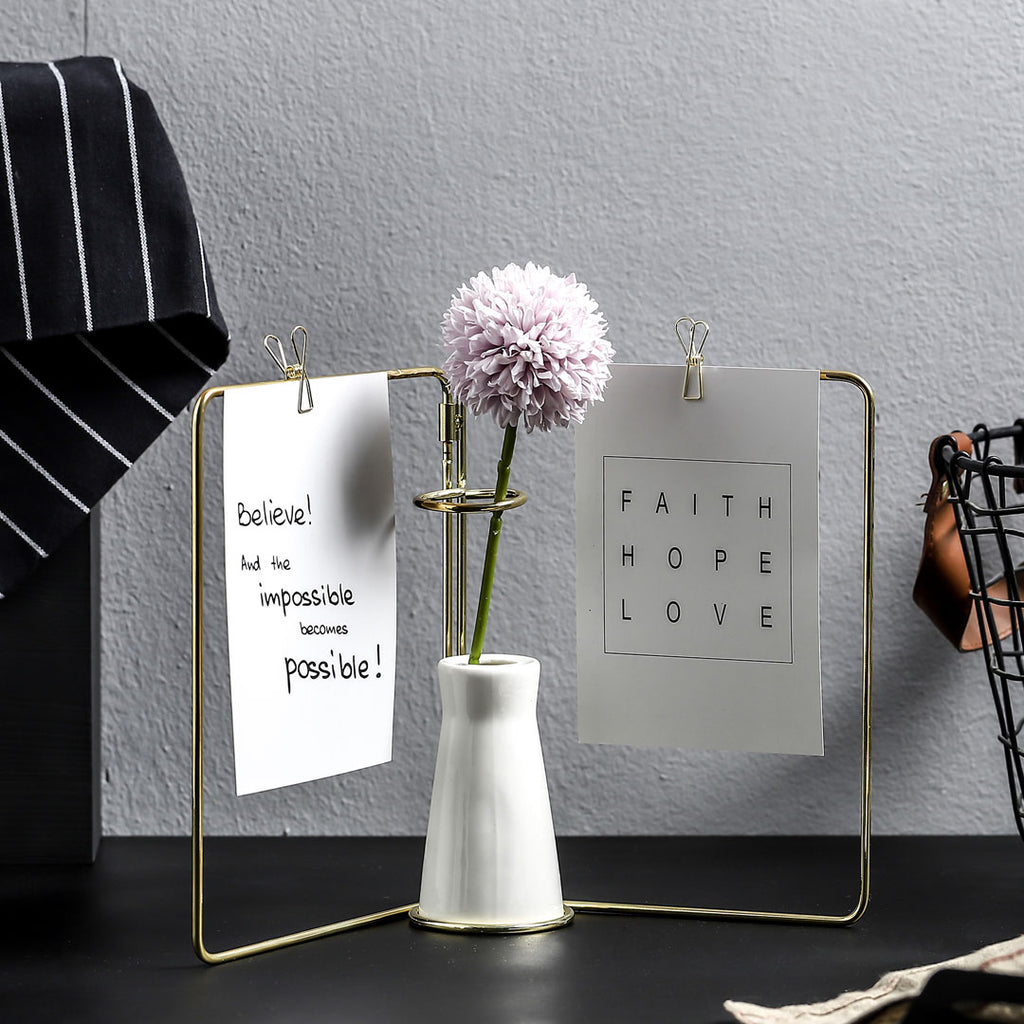 Looking for the right words to say? Express your best wishes using our Messenger (Double) vase as a sweet gesture with messages, photos, sentiments and flowers.
This is the perfect decor accessory where you can also hang some photos, write positive goals for yourself or cute messages for your loved ones and change them as frequently as you wish! A little bit of DIY with glamour and style is the best home decor accessory.
Our Messenger Vase comes with a ceramic vase, metal frame, paper clips and one double sided printed card (double side).
Style Tip: use one side to hang a photo and one side for a hand-written note!
Inclusions: 1 Pc includes 1 pot, 1 gold frame, 4 paper clips, 1 card (card is pre-printed on both the sides)
Dimensions: 34 × 6.5 × 21.5 cm