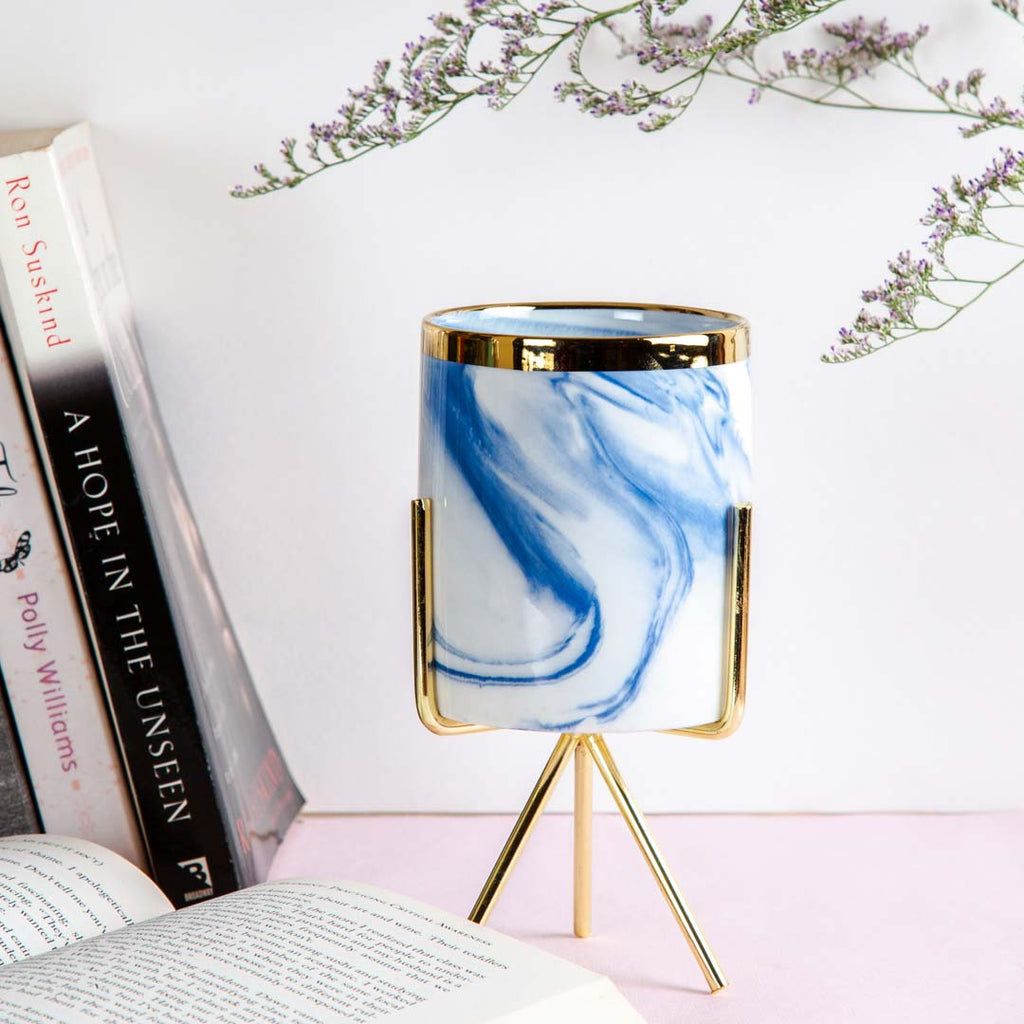 The Neher desktop planter collection will add a touch of calmness to your busy office spaces. They are a perfect size to sit just right at your table for a peaceful feeling. Perfect gift for every occasion.
Envisioned as Planter, Cutlery holder, Stationary Holder, Make Up Holder or vase for flower set up.
Size: 8 x 9 x 17cm
Color: Blue
Also available in Pink, Green & Grey
Price includes planter with stand.
For Bulk orders, please allow us 18-21 days