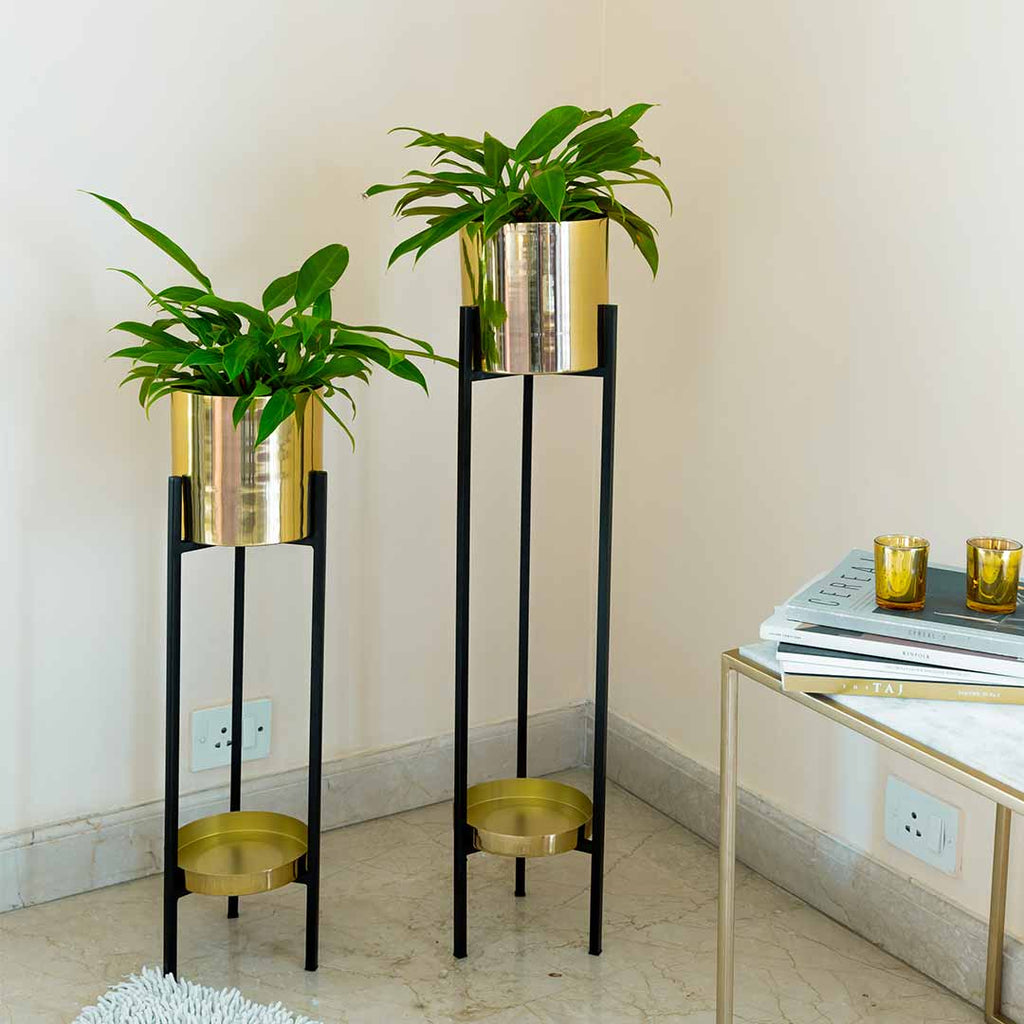 Oro means Gold (in Spanish) and what is a better way to add sleek glamour to your greenery needs? If you love plants then these Floor Planters are the perfect addition to your collection. Place them together or separately, they will surely add a sleek style.
Retailed as a set of two the duo planter stands are perfect for any corner of the house.
Plates at the bottom of the stand allow for extra room for plants. Pair it with Deepa Planter set and you are sorted to display all your favourite plants, well at least 4 !
Price includes: 2 pots, 2 stands, 2 plates
Dimensions
Pot Size Big: 17x18x17, Small 17x18x17 Stand Height Big 90cm (with pot), Small 70 cm(with pot)
Material: SS
Finish: Gold EPL
Care: Clean using a dry cloth. Take out the Plant to water it and then place it back in the Planter Pot.