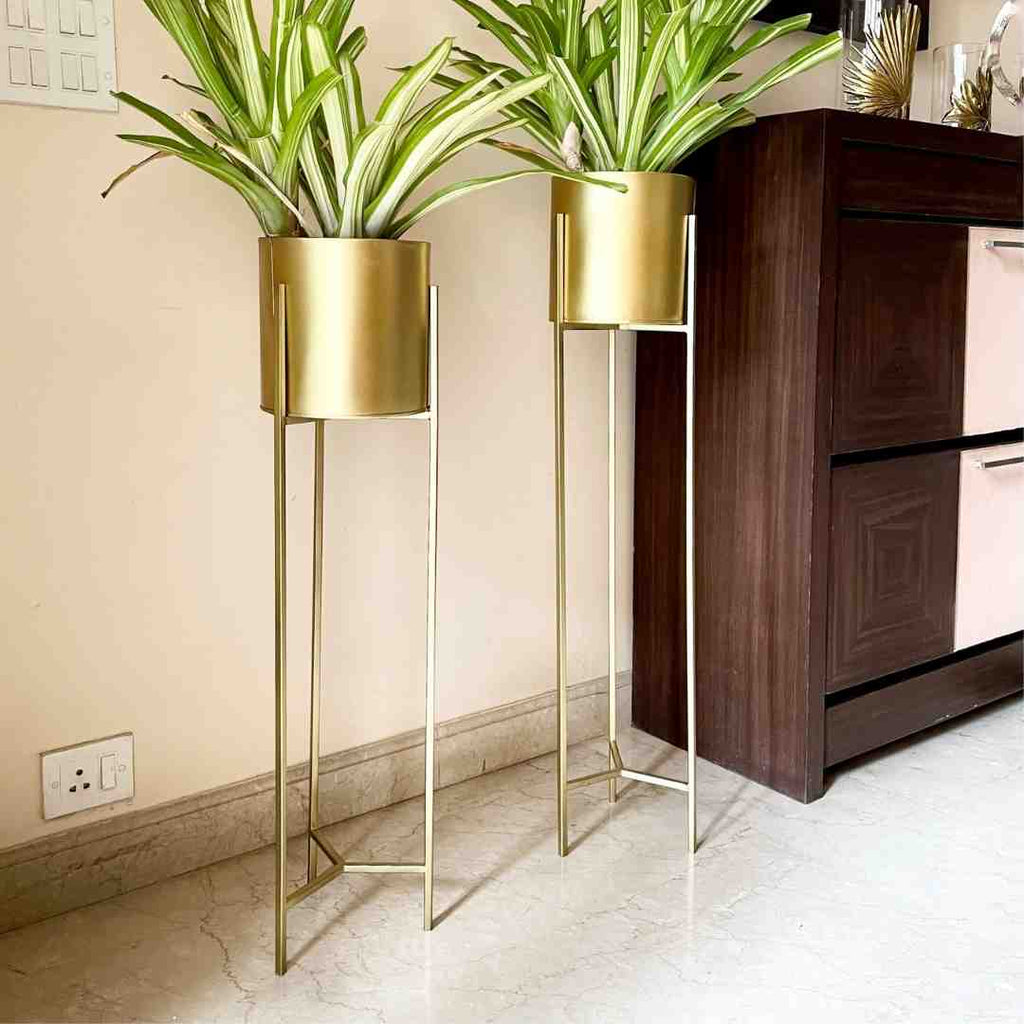 Oversized Floor Planters are the trend of the season. They are perfect to fill up empty corners, add the right amount of indoor greenery without taking up too much space and the champagne gold adds the perfect touch of oomph and luxe!
Material: Gold coated on Iron
Dimensions
Pot: 8"x 8"
Big Stand: 38" (Height) with pot

Item includes 1 pot and 1 stand
This item will be retailed as a single floor planter (not as a set).
Planter Care: They are made of indoor use only, please place your own pots inside our metal pots. You can use real and/or artificial plants. Do not pot the plant directly in the Champagne pot. While watering or providing light to the plant, take out the plastic pot from our Planter and do the care. Keep the product away from water. Clean using only a dry cloth only.
*Gentle Reminder: All pieces are handmade, therefore are subject to small bubbles and uneven-ness, which is all part of the manufacturing process and should not be considered a flaw.