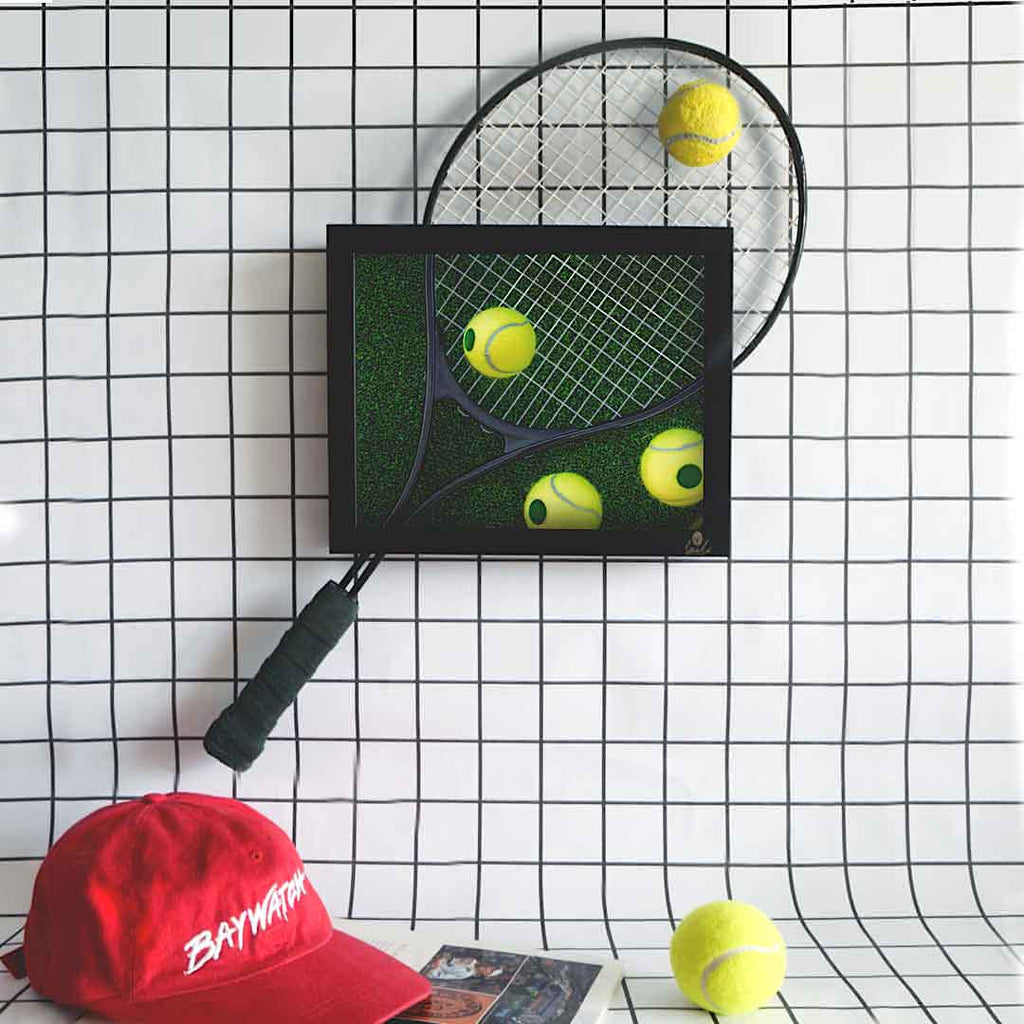 Based on our love for WIMBLEDON, a Tennis 3D Wall Art | Collection Games (Sportsmanship is important in play and in life)
If you love playing the sport or watching Nadal, Federer or Williams then you have to own this Sporty Tennis Wall Art. See it, dream it, play it and win it! Make it your goal to be the best Tennis player out there. This piece will uplift not only your sporty spirit but also your home interiors.
Amazing gift option for a Tennis player or admirer of the sport!
General Care: Wipe with a wet cloth
Assembly: None required. Simply put a nail in the wall and hang it up
3D component: Metal Wire frame, Handle (wood and cloth) and synthetic ball.
Dimension: H 23.5" W 18" D 3.5" (height, width, depth)