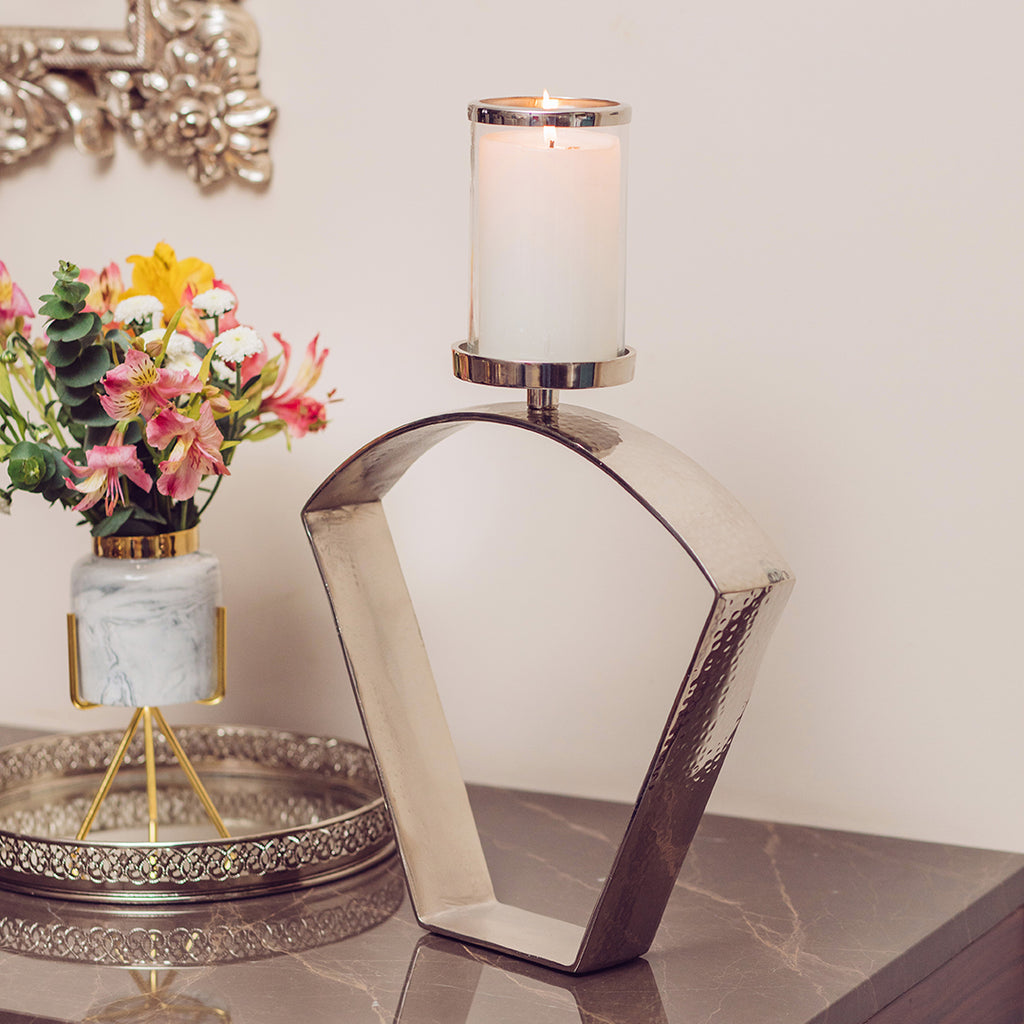 This Candle Holder is part of multiple interior design styles like Art deco, Contemporary and Modern! Home decor lovers who want uniqueness and love geometrical shapes will adore this candle holder!
All products are handmade in India. Slight unevenness in the finish is an expected part of the manufacturing process and should not be considered a flaw.
The Candle Holders are photographed in natural light and undergo very little image correction. However, there might be a slight colour difference between the product you see on a screen and the one you receive.
*Candles/wax pillars are not includes. Pack contains the Silver Candle Holder and Glass Cylinder.
Dimensions: 30 x 42 x 8 cm (LxHxW)
Care: Wipe with a dry cloth